Residence Officer Program
The Officer in Residence program was first established in 2009, and has contributed to the strong partnership between Campus Safety Office and Student Housing Services. Since its inception, Officers and RLMs have had the freedom to formulate their own plans of action when deciding how to employ the philosophy and initiatives related to community safety.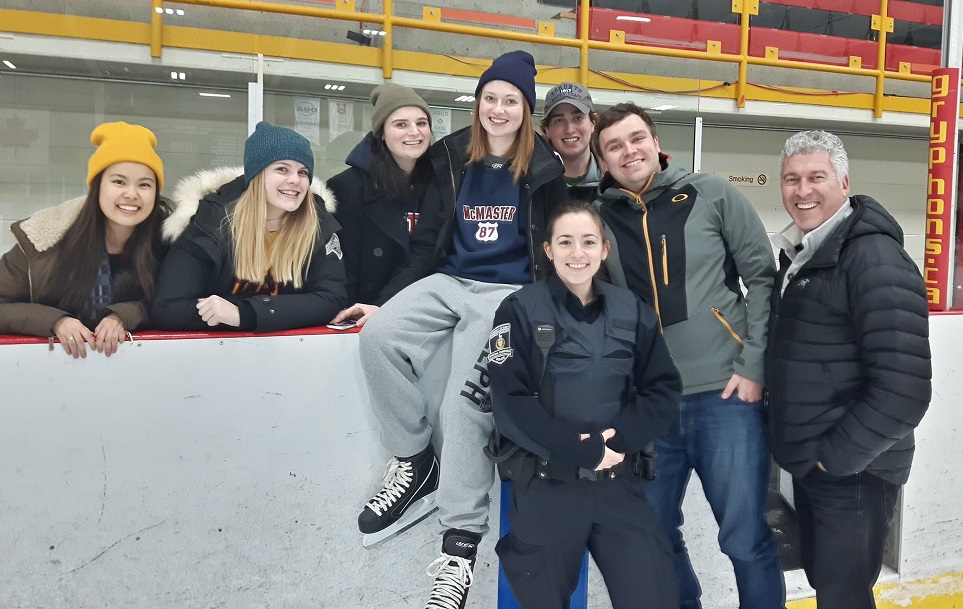 Officers have actively patrolled their chosen residences and worked to offer assistance and support to Residence Life Staff and students through awareness presentations, community liaising, meeting attendance and general communication with the residence community.
These activities have assisted in creating a positive relationship with students and staff alike, and have worked to create a more friendly and trusting environment throughout the residences.
Benefits of More Intentional Campus Safety Office & Residence Community Relations (adapted from the National Crime Prevention Council) Greater attention to intentional CCP & Residence community relations will see benefits both at an individual level and at a community level. Specifically Officers will be able to:
•Safety more effectively
•Find their jobs safer and easier to do
•Improve service wide productivity through education of the University community
•Be treated with greater respect
•Have better morale and engagement in community Improved relations will allow Residents to have:
•Greater trust in the person and process
•Communities that are more safety aware and connected
•Less tension, conflict and fear of 'speaking up'
•Greater visibility and presence from CSO
To get more information about the presentations available or to book a Community Officer, please call Dave Pringle at extension 56482.