Building Access and Residence Security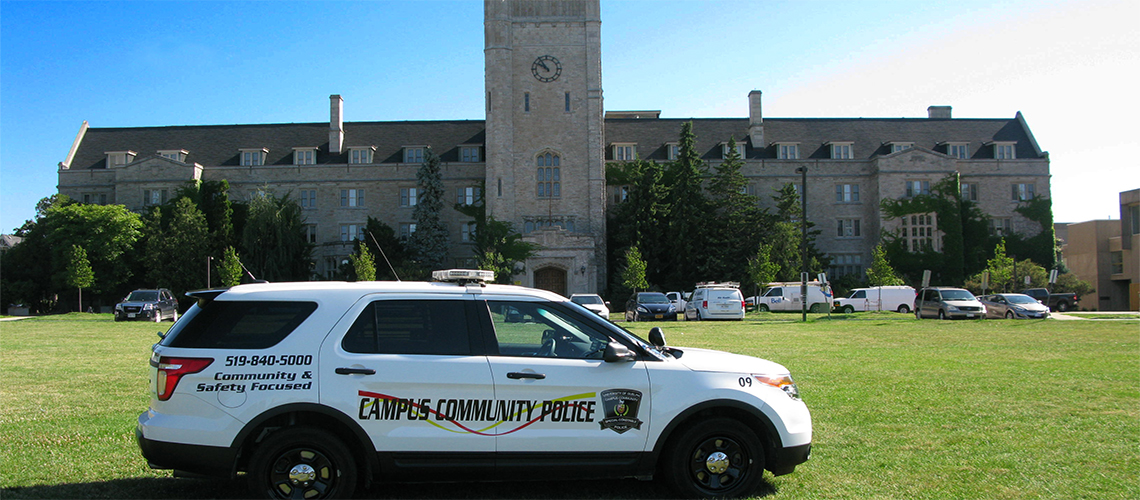 Residence Safety
There are almost 5,000 students living in 17 residences across the University of Guelph campus.
Most are first year students who are away from home for the first time, many who are somewhat naïve regarding their personal safety and that of their property.
Statistically, the first few weeks of the school year is the busiest time for thieves who take advantage of unsuspecting victims by helping themselves to laptops, iPads and other devices that are left unattended.
However, the University of Guelph has taken several pro-active measures to combat this problem.  All of the residences now have card access, alarms and video monitoring systems in place which have proven to be a large deterrent to crime in residence.  A "controlled access" system using student desk staff at main entrances to the larger residence buildings has also played a large part in the decrease in crime over the  past couple of years.  This includes South Residence. This card access and video surveillance is installed at all perimeter doors in each residence building.
In addition, there are two 24 hour desks that are fully staffed for building security and service to all students residing within the buildings. They include South residence in Prairie Hall and Lennox-Addington Hall's main entrance. To supplement this service, Residence Life provides staff members that conduct internal rounds of each building to ensure policies and procedures are maintained and adhered to and to report on-going incidents. They work closely with the Campus Safety Office and their liaison officers.  Sign in desks are also provided at key entrances to each of the buildings to aid in the entry and registration of student guests.
Unfortunately, all of these measures can not solve the problem that some residents themselves create when propping doors and allowing strangers into the building.  Statistics show that most crimes that occur on campus are "Crimes of Opportunity".  Seldom have there been thefts or assaults where a the perpetrator has physically broken into the building or into a residence room.

Safety tips:
NEVER prop a door open or disengage a locking system.
NEVER allow someone you do not know or who is unauthorized into a residence.  Do not let people "piggyback" with you.  If someone does enter that you don't recognize, please call the Campus Safety Office.
NEVER leave the door to your room open when you are not there, even for a minute.  A laptop thief can be in and out of a room in as few as seven seconds.
Assist the residence desk staff, Residence Assistants and Campus Safety Office by routinely checking for propped doors and "un-prop" them.
Take photos and record serial numbers of all of your valuables – i.e. laptop, cell phone.  Purchase a cable lock and STOP sticker for your laptop.  Inscribe your own serial number (possibly your driver's license number starting with ON) on each piece of electronics to make it easy to identify as yours if recovered.
Purchase a good, quality cable lock for your laptop and use it. Many desks in residence have holes drilled specifically for this purpose.  Consider purchasing a STOP plate to provide further protection for your computer.
Make sure your valuables are put away and not visible and accessible from the hallway.
Do not loan out your key or swipe card to anyone.  If you lose them, report it immediately.
Trust your instincts and don't be reluctant to report illegal activities or suspicious people in the building.
If you suspect your room has been broken into, call the Campus Safety Office immediately at X2000 and do not touch anything.