Lost And Found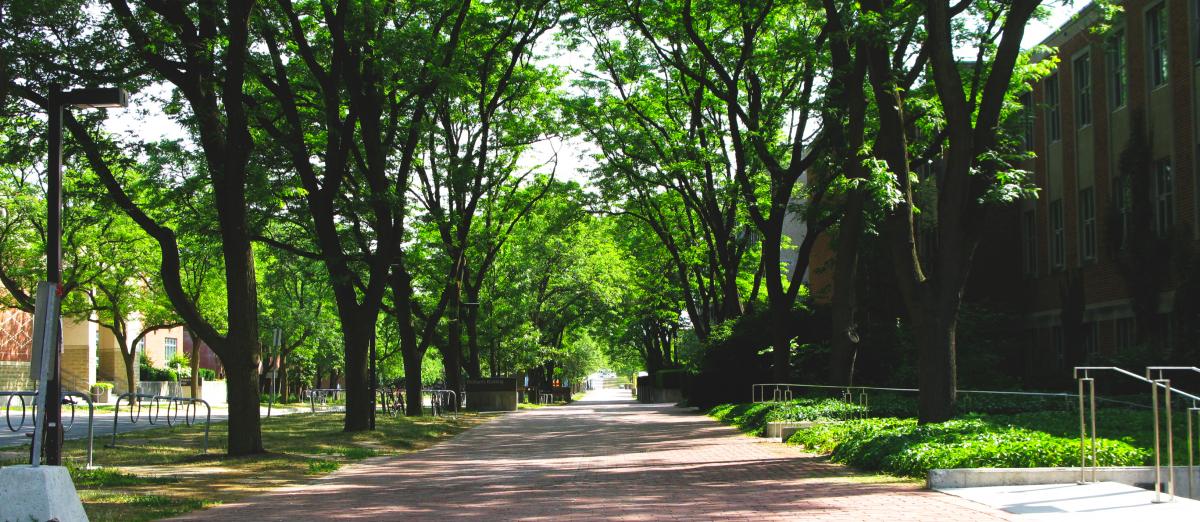 Lost and Found
The University of Guelph Campus Safety Office only accepts and processes the following lost and found items:
Personal Identification 
Wallets
Cash, Cheques, Credit Cards
Jewelry
Cell Phones
Bicycles
All other items are retained and controlled by the appropriated department/locations in which they are located. The lost and found service is located at the Community Campus Safety Office.

A word about Lost and Found Items...

 We do receive a great many items that are found on Campus!  Sadly, many items go missing as well.

 What happens when Campus Safety Office receive items?  

 If there are any identifying features about the item that connects to your name, we will locate you in our student or staff directory and e-mail you immediately!  We want to reunite you with your property so we will quickly contact you by e-mail (at your U of G e-mail address) to alert you that we have your property and offer you directions to our office to pick it up.

 What happens if you lost an item and we do not have it?  

 There are a few approaches to take!  First, visit the last known location you were, where you know you had the item.  If you were in a lecture hall or classroom, you might ask the professor or TA if they gathered it in hopes the owner would look for it.  If you were in a common building like the University Centre, Library, Athletics, etc., go to the main information desk in these buildings and ask if your item has been turned in.
Eventually, many lost items do make it to us but we have no specific time for that action to occur.  Often, housekeeping staff will find items on their night shift in any of the buildings on campus and bring it to us during their shift so be on the lookout in your e-mail box for word on your property from us! 

 Do we have something of yours?

 Once you have received an e-mail from us, you are able to attend our office at 32 Trent Lane, we are directly behind Johnston Hall and we are open 24 hours a day, 7 days a week, 365 days a year!  When you arrive to claim your property, please bring some photo ID or something that verifies you.  You will be asked to sign a paper to release the item and it's yours!  

 Be proactive!  Protect yourself!

 It is common practice to keep personal and confidential information on handheld devices, laptops, etc.  It is important that you protect yourself from identity theft and other losses of information!  Please do not store personal information on devices like your Social Insurance Number, Government ID information, banking information including account numbers and credit cards.  Consider disabling the 'remember password' feature on common browsers so that someone else can't access your bank account if they are in possession of your device. 
Losing important papers or heaven forbid...a final thesis paper can have devastating results!  Please consider saving your important school documents in three separate places:
 External hard drive device.
 Cloud-based server (Google Drive or Dropbox are great examples.
 E-mail it to yourself to have it in your inbox that can be accessed by a web-based browser.
Be aware of thieves!

 Sadly, there are some targets that thieves specifically look for on campus.  Laptops are significant items that go missing, it is critically important that you never ever leave your laptop unattended anywhere on campus.  They are small enough to be easily concealed in a backpack, beneath clothing or among books.  If you are in the library, take your laptop with you when you go for a coffee break, or ensure that you are leaving it with a trusted friend.  There are cameras in all buildings on campus but they do not stop a thief who knows how to conceal.  Your education is an investment; your laptop is just as important, protect your investment!
 Bicycles are a target for thieves as well.  Please ensure that you have a strong lock on your bike - cable locks and combination locks are easily broken by bolt cutters, a U-Lock is much more difficult to cut and we offer them free of charge at the Campus Safety Office!  Please visit us to exchange your old lock for a new one.  As well, please register your bike with the 529 Garage app.
*Please note that our retention period expires at the end of each semester after which all uncollected items will go to auction.*